Our Mission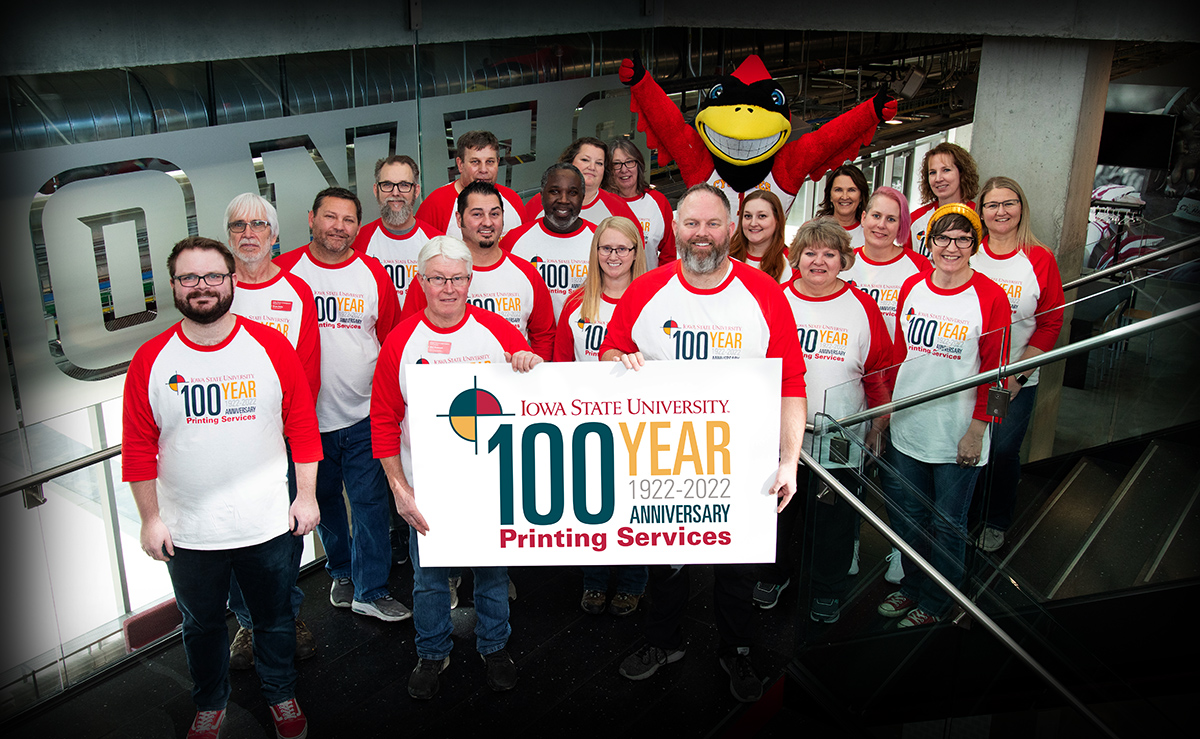 The mission of Printing Services is to identify and efficiently provide Iowa State University's core printing needs, offering services that contribute to the success of Iowa State. Our strategic vision is to provide appropriate printing services to the Iowa State community at a competitive price, a prompt turnaround time, and at top quality. We strive to provide services completely integrated into the emerging digital communications flow so that printing and related services are the means to communicate the knowledge asset of Iowa State University communities to Iowa and its people.
We support the University's commitment to nondiscrimination and affirmative action and strive to be mindful and respectful of differences in race, color, age, religion, national origin, sexual orientation, gender identity, genetic information, sex, marital status, disability or status as a U.S. veteran in everyday operations.
Printing Services has been and continues to be proactive in the sustainability movement within our operations as we attempt to be as environmentally friendly as economically feasible. As the "greening movement" continues to evolve, we will continue to adapt and utilize environmentally sound practices.
Key success factors are:
To be financially self-supporting
To offer competitive, efficient, secure, value driven and environmentally sustainable operations/services
To respect individualism and uniqueness of our staff and customers
To be customer focused, working as a team to help people succeed at Iowa State University."
s