History of ISU Printing Services
Established nearly 100 years ago, in 1922, Iowa State University Printing Services operates and maintains facilities to fulfill the printing needs of the university.
Originally housed in the basement of Morrill Hall with one ditto machine, the department outgrew its space and moved to the Service Building, now known as Snedecor Hall. Expanding services and technology created the need for a larger facility, and Printing Services moved to its present location in 1967.
The first copy center opened in 1967 in Marston hall. Many centers continued to open in the coming years. At one point, nine copy centers were open. Due to changing technology and the affordability of office copiers, many of those were closed. Today, advances in technology has made it realistic for two locations to provide convenient and personalized service to the entire university.
Throughout the near-century of continuous support to the university community, Printing Services has evolved to provide the knowledge, the experience and the equipment necessary for Iowa State University to communicate to the world.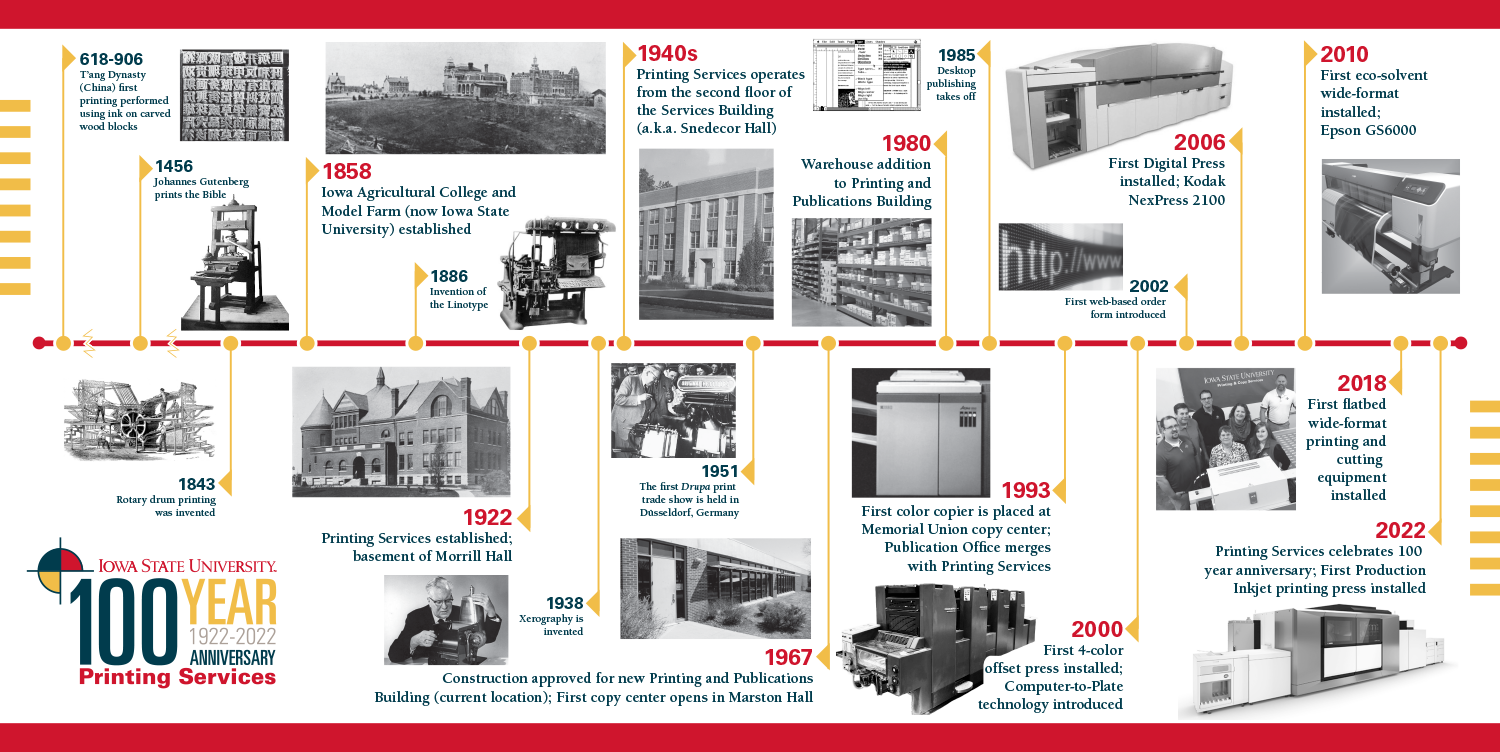 s