Mailing and Postal Services
Mail List Processing and Address Services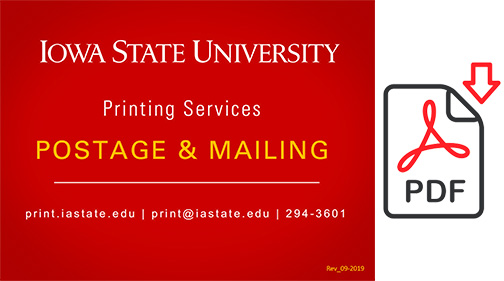 ISU Printing Services works with various shipping services to provide you with the most cost savings. For standard, nonprofit standard and first-class automated mail you qualify for lower rates dependending on the quality of your mailing list. We work with multiple shipping services and utilize the latest software to bring these savings to you.
CASS (Coding Accuracy Support System) Service - When you send your mailing lists to us we run those addresses through the CASS system. This verifies and corrects addresses for mailings allowing our customers to send their mail at a reduced rate.
NCOA (National Change Of Address) Service - Allows us to access a national database of change of addresses enabling us to process mailing lists and update lists with new addresses prior to mailing.
We Make Mailing Easy!
We address and mail your materials right from our shop.
Variable data mailing allows us to print your list of names and addresses right onto your mailing pieces.
Our machines insert into and seal envelopes automatically saving time.
We can also fold and tab.
We support University/Campus mail.
Address-Printing Service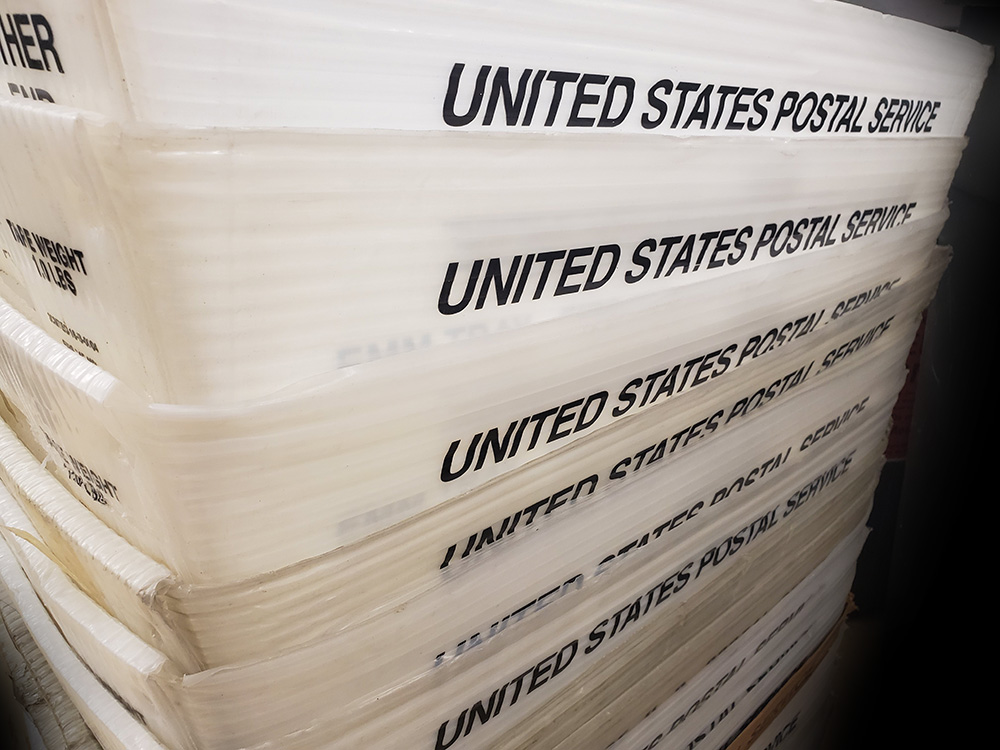 Multiple Classes of Mail Services
Priority Mail Express: Anything mailable, letters, merchandise.
Priority Mail: Anything mailable, bills, invoices, personal correspondence, merchandise.
First-Class Mail: Anything mailable, bills, invoices, personal correspondence, up to 13oz.
Periodicals: Newsletters, magazines; (formal authorization needed)
Marketing Mail(Standard/Nonprofit): Advertisements, circulars, newsletters, .
Package Services and USPS Retail Ground: Merchandise, catalogs, printed material, computer media.
Permits and Business Reply Mail Pieces
When mailing a large quantity of mail that is all the same, USPS allows Iowa State University to mail at reduced costs. Mail sent this way must include an appropriate permit and intelligent mail barcode on it in place of a stamp.
Iowa State University qualifies for nonprofit status with the USPS allowing us to send marketing mail at very reduced rates.
Business Reply Mail - When requesting that a response be returned, you can either put a stamp on each piece to be returned or we can print a business reply mail permit on the card or envelope. With business reply mail you are charged only for those pieces that are returned to you through the mail.
Contact customer service to learn more about how you can save using our services to mail.